Nigerians, including celebrities, have been divided ever since Busola Dakolo released a video in which she accused Biodun Fatoyinbo of COZA of repeatedly r@ping her as a teenager. In light of this, Timi Dakolo has returned with enough evidence to silence his opposers.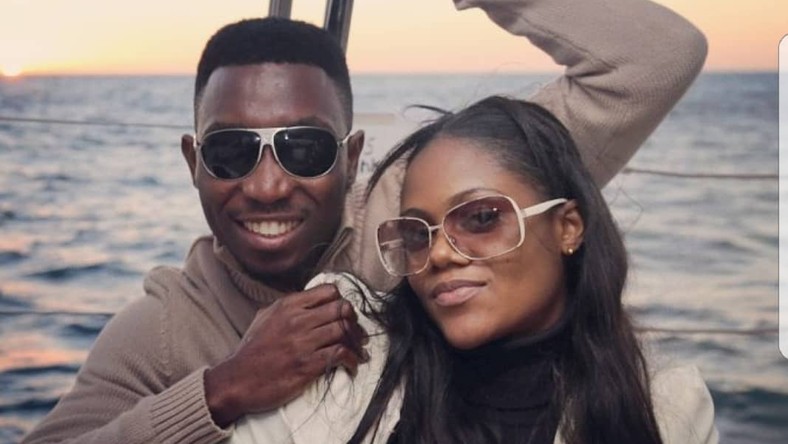 Many have come out to openly condemn her Timi and his wife for simply seeking fame. Notable amongst these category of people are Omoni Oboli, Wale Jana, Kemi Olunloyo, amongst others. In fact, the controversial journalist, Kemi Olunloyo, revealed that Busola Dakolo may have had an affair with actor IK Ogbonna whilst married to singer Timi Dakolo.
She went on to state that while Busola Dakolo has been crying continuously and requesting to speak with COZA pastor Biodun Fatoyinbo, Timi Dakolo is also said to be away from their home since four days ago, which hints at trouble in their marriage. Note that Nigerians also accused him of deleting his wedding video from Youtube in which Biodun Fatoyinbo allegedly married he and his wife.
In light of all this, Timi Dakolo has taken to his Instagram page to address the many rumours swirling around the cyber space. In a lengthy post, he poured his heart out and included his wedding video which he had been accused of deleting off the internet. Check out what he said below:
"Desperate people do desperate things including ridiculous attempts at a smear campaigns. So let me address this foolishness once and for all.
1• First the ridiculous rumor that Biodun wedded us. Please watch the video yourself , does the Pastor look like Biodun Fatoyinbo? His name is Pastor Seyi of Global Impact church officiating the wedding and that is a statement from Yemi Davids ,Pastor of Global impact church on this issue …but nameless and faceless cyberbullies cant read , can they?"
2• I have never met or been in the same space with Biodun Fatoyinbo nor do I ever want to be and have never been a member of COZA
3• I guess that also answers the desperate attempt to say I was a music director in COZA. Funny as I have never been a music director in ANY church ! A church cant have an anonymous music director can they ? Foolishness!"
"4• Apparently I had a child, divorced and remarried Busola – Spirit wife and child tings
#AfricaMagic
, and Busola was given monetary gift ,car and flown to chicago . No be only Chicago , na Soweto. Please do better ,tell more believable lies .
Again I say, desperate people will do desperate things …but as I said before …WE. ARE .READY. We came out to speak on this painful matter . To bear the shame that goes with this, to be ridiculed, to be doubted …just so that others might be saved and justice served . We are not backing down and no amount of manufactured lies can stop the truth that has started to unveil… #notinmychurch #unbroken #
truth watch video below